Grade Levels
Languages
Nations
Tags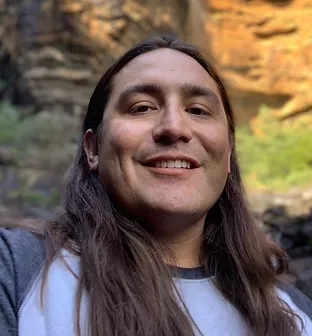 Daniel W. Vandever
---
Daniel W. Vandever is a product of Small Wonders Day Care where his experiences as a Teenage Mutant Ninja Turtle helped shape the creativity behind his debut picture book, Fall in Line Holden!, a 2017 Honor Award book with the American Indian Library Association.
Vandever is the owner of South of Sunrise Creative, a strategic communications firm that helps advance higher education initiatives through community development strategies. The company focuses on equity, access, and advancement - principles that also shape his approach to children's books. It is in each role that Vandever hopes to affect change on the Navajo Nation through education.
 Vandever received a Bachelor of Journalism from the University of Missouri and a Masters in Community and Regional Planning from the University of New Mexico. He the grandson of the late Joe Vandever Sr., Navajo Code Talker, U.S. Marine Corps, Third Raider Battalion.
Daniel W. Vandever Collection
1 product
Showing 1 - 1 of 1 product
Grade Levels
Languages
Nations
Filters