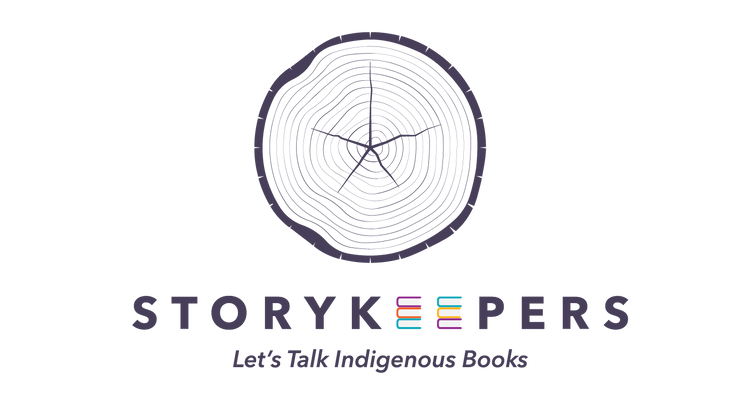 What is Storykeepers?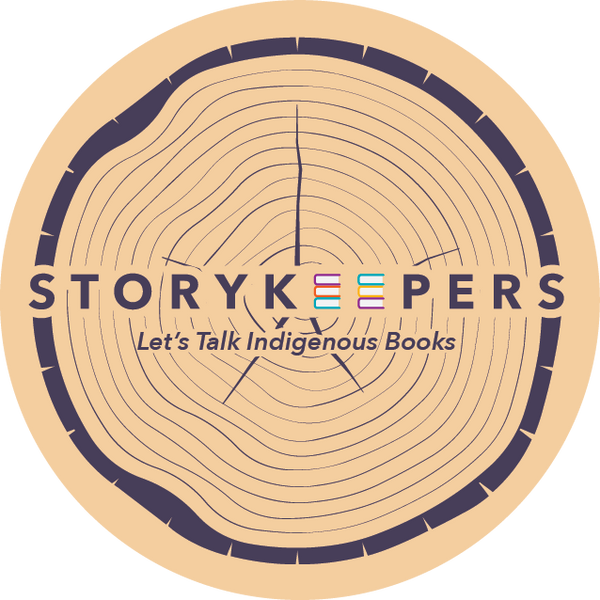 GoodMinds.com is proud to host all episodes of the podcast Storykeepers: Let's Talk Indigenous Books. Between 2021 and 2023, Waubgeshig Rice and Jennifer David hosted what one guest lovingly called 'an Indigenous book club'. Over the course of three seasons, for each episode, Waubgeshig and Jennifer invited a third guest host to talk about a book by an Indigenous author. Each episode is approximately 40 minutes.

Check out all 26 episodes, read the books, and learn about the Storykeepers.
Hosts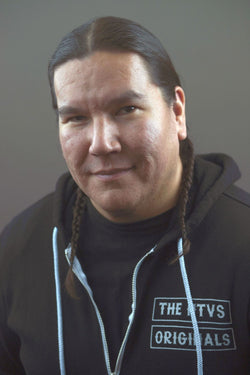 Waubgeshig Rice
Waubgeshig Rice is an author and journalist from Wasauksing First Nation on Georgian Bay in Ontario. His first short story collection, Midnight Sweatlodge, was inspired by his experiences growing up in an Anishinaabe community, and won an Independent Publishers Book Award in 2012. His debut novel, Legacy, followed in 2014. A French translation was published in 2017. His latest novel, Moon of the Crusted Snow, became a national bestseller and received widespread critical acclaim, including the Evergreen Award in 2019. His short stories and essays have been published in numerous anthologies. His journalism experience began in 1996 as an exchange student in northern Germany, writing articles about being an Indigenous youth in a foreign country for newspapers back in Canada. He graduated from Ryerson University's journalism program in 2002. He spent most of his journalism career with the Canadian Broadcasting Corporation as a video journalist, web writer, producer and radio host. In 2014, he received the Anishinabek Nation's Debwewin Citation for excellence in First Nation Storytelling. His final role with CBC was host of Up North, the afternoon radio program for northern Ontario. He left CBC in 2020 to focus on his literary career. He shares his love of reading with his family, passing down a passion for books and storytelling that came from his parents and elders. He currently lives in Sudbury, Ontario with his wife and two sons, where he's working on the sequel to Moon of the Crusted Snow.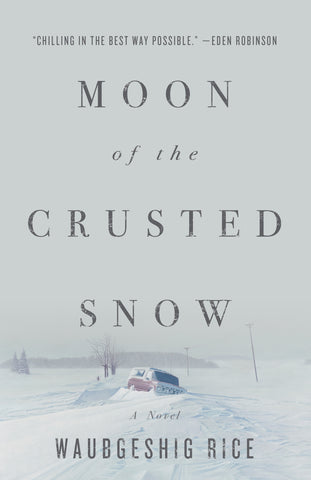 SKU: 9781770414006
With winter looming, a small northern Anishinaabe community goes dark. Cut off, people become passive and confused. Panic builds as the food supply dwindles. While the band council and a pocket of community members struggle to maintain order, an unexpected visitor arrives, escaping the crumbling society to the south. Soon after, others follow.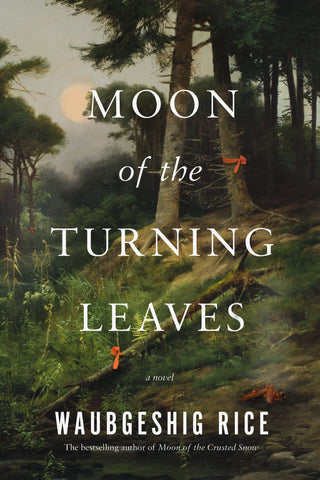 SKU: 9780735281585
It's been over a decade since a mysterious cataclysm caused a permanent blackout that toppled infrastructure and thrust the world into anarchy. Evan Whitesky led his community in remote northern Ontario off the rez and into the bush, where they've been living off the land, rekindling their Anishinaabe traditions in total isolation from the outside world. As new generations are born, and others come of age in the world after everything, Evan's people are in some ways stronger than ever. But resources in and around their new settlement are beginning to dry up, and the elders warn that they cannot afford to stay indefinitely.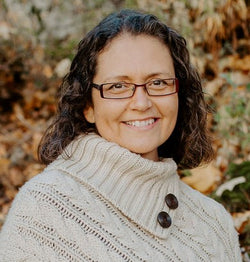 Jennifer David
Jennifer David has worked in the field of Indigenous communications and consulting for 25 years. She was the Director of Communications for the Aboriginal Peoples Television Network and now works as a Senior Consultant for NVision Insight Group in Ottawa. A proud member of Chapleau Cree First Nation, Jennifer was born and raised in Omushkego/Treaty 9 territory. Her favourite place in her hometown of Chapleau was the public library and the school libraries, where she kick-started her love of reading fiction. She has degrees in Journalism and English literature from Carleton University. While at Carleton, Jennifer took a course in Indigenous literature and it opened up a whole new world! She's been voraciously reading books by First Nations, Inuit and Métis authors ever since. In 2004, she wrote a book of interviews with Indigenous writers across Canada called Story Keepers: Conversations with Aboriginal Writers, hence the inspiration for the name of this podcast. In 2010, she self-published a book about APTN, Original People, Original Television. The Launching of the Aboriginal Peoples Television Network. She currently writes freelance articles on Indigenous art and artists for the National Gallery of Canada magazine. She thinks, perhaps by osmosis from her esteemed co-host, Waub, she will one day write fiction. She has hosted numerous interviews and panel discussions with Indigenous writers and, in 2020, assisted the new Ottawa Public Library/Library and Archives Canada joint facility by coordinating a series of engagement sessions with First Nations, Inuit and Metis organizations and the local Indigenous community. She is an avid supporter of public libraries. This podcast has been a dream of hers for about 10 years. She's thrilled to support and promote the incredible works by Indigenous authors. Jennifer is married and has two teenagers. She has been a visitor on unceded, unsurrendered Algonquin territory for more than 30 years.
Episodes
Season 1
Season 2
Season 3